Image Gallery
Front Loading
7kg 1200 rpm
14 Different Programs
Innovative 6 waves BLDC inverter motor for optimal use, less noise, and 10% of electricity saving
Big control panel LED display with touchable buttons.
Eco • Cotton • Synthetics • Delicate • Wool/Silk • Ironing • Anti Allergy • Outerwear Program• Jeans
The benefit of 6 wave technology is that it rotates the drum in multiple directions. Rotating the drum in various directions cleans stubborn stains, as well as takes care of your delicate clothing so that they do not become damaged during washing.
Extra rinse and spin are mainly used for underwear and some clothes with the detergent residue limitation. The washing machine will add a rinse and spin process one more time if you select this function.
Easy Care and Synthetics Programs
Easy care washes at lower temperatures and spins less frequently. Choose this for some delicate clothes made from polyester and viscose.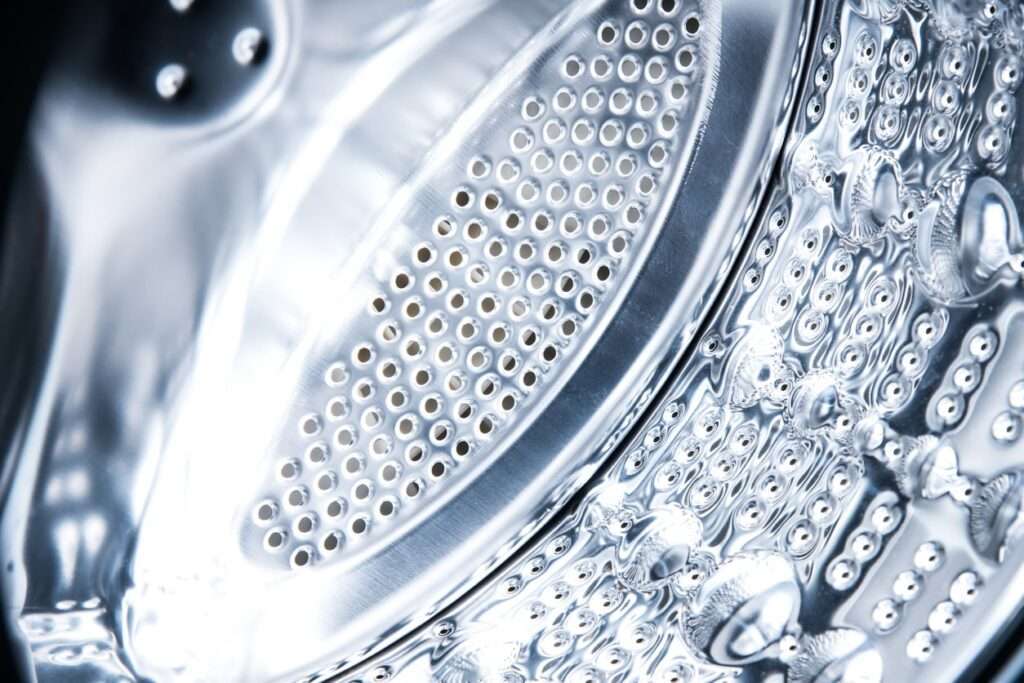 Time Delay and 15 or 42-minute Quick Wash
Set the delay start time from 3 hours to 24 hours separately. After the time your set runs out, this machine will start to work with the set program. In a hurry? Then start a 15-minute or 42-minute quick wash and save energy.